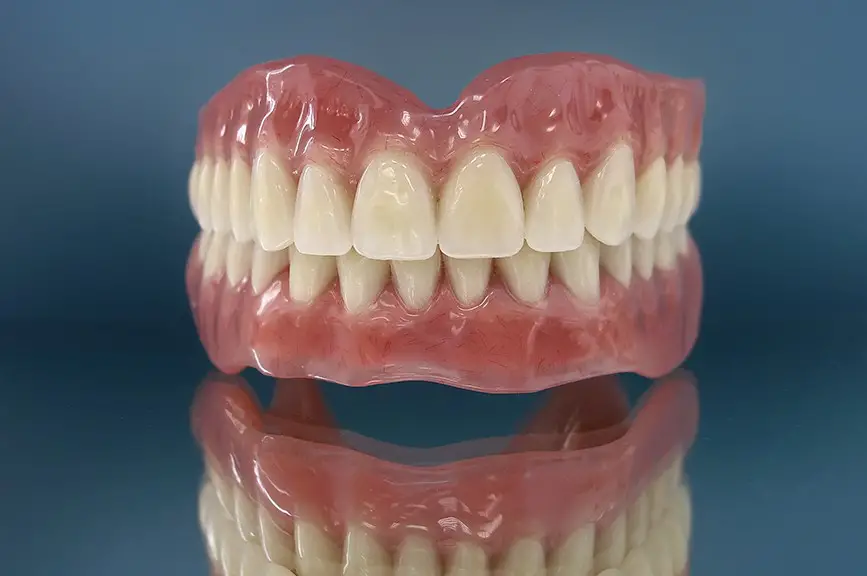 Do you want to restore your missing teeth? Then, you should go for dentures. Tooth loss can be due to various problems like tooth decay, gum diseases, etc. It makes you feel less confident while smiling and even causes difficulty eating or drinking.
What are Dentures?
Dentures are oral appliances used to replace your missing tooth. It also restores the appearance and oral function of the missing teeth. It can either be complete or partial. A full denture replaces the entire arch of teeth, while partial dentures are used for replacing one or two teeth.
Types of Dentures
As discussed earlier, dentures are of two types:
● Full/Complete Dentures
These dentures are made of plastic and are colored to replicate the gums and support a full set of plastic or porcelain teeth. It is fixed in place by a seal with the gums in the mouth, and they can even be held in place using a dental implant.
● Partial Dentures
These prostheses are either made of plastic or have a metal frame that supports the teeth to be replaced. It is held in the mouth with clasps and then carefully attached to the natural teeth.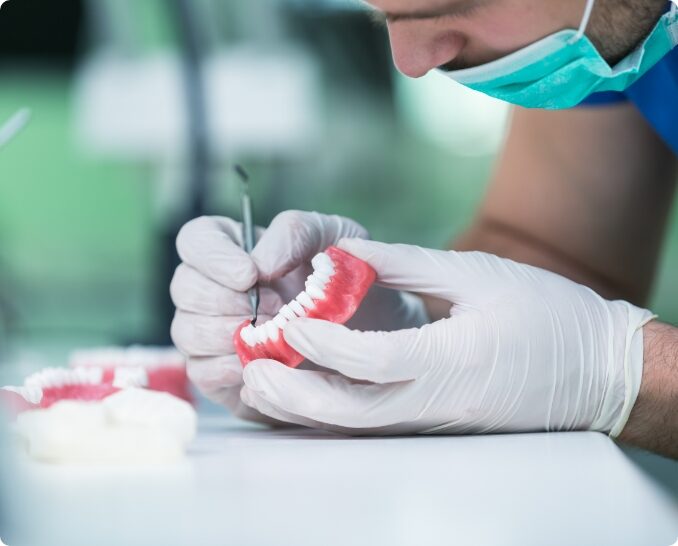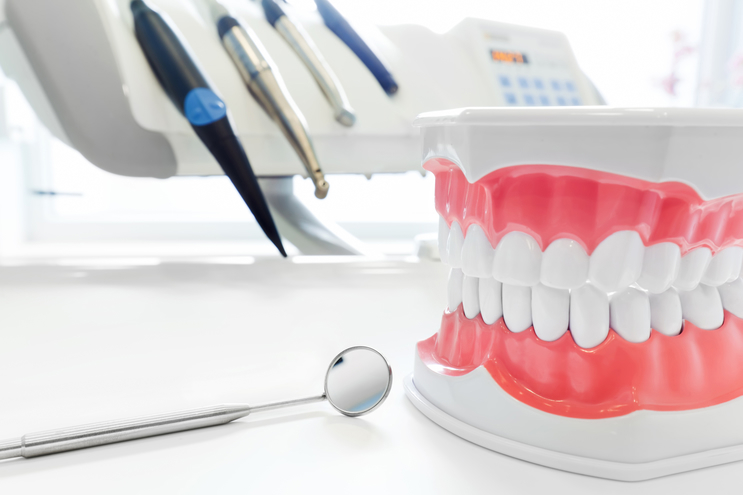 How are Dentures Made?
After the tooth extraction procedure, the socket begins filling with bone, and gum tissue heals and changes its shape. It takes a few months till the bone and gum reach their stable state. After this, a complete denture is created after 8 to 12 weeks of tooth extractions.
Making dentures begins with your dentist taking numerous impressions or molds of the oral tissue supporting the dentures. These impressions are sent into the dental lab to prepare a model of the patient's mouth. Then, using these models, the dental technician will build the dentures and transfer them to the patient's mouth to ensure a proper fit. 
After getting the dentures fixed in the mouth, the patient must visit the clinic for about four to five weeks. 
Then, the dentist will instruct you about the aftercare process and help you regain the confidence you lost while smiling.  
What Are the Advantages of Partials?
When it comes to replacing missing teeth, partials offer a number of advantages:
Partials are a cost-effective solution compared to other options, such as dental implants or bridges. This is especially important if you have multiple missing teeth that need to be replaced.
Partials provide great aesthetic results. They are custom-made to match the color and shape of your natural teeth, ensuring that they blend in seamlessly with your smile.
In addition, partial dentures help maintain the structure and alignment of your remaining teeth by preventing them from shifting into the gaps left by missing teeth. This not only improves your oral health but also preserves your facial appearance.
Another advantage of partials is their removable nature. Unlike fixed dental restorations like bridges or implants, you can easily take out and clean your partial denture whenever necessary.
Furthermore, getting partials is a non-invasive procedure that does not require any surgery. The process typically involves taking impressions of your mouth and then creating a custom-fitted prosthetic device based on those impressions.
Choosing partial dentures can greatly improve both the function and aesthetics of your smile while providing convenience and affordability. If you have missing teeth that need replacement, considering partials may be an excellent option for you.
Looking for a dentist in West Los Angeles, CA? Please reach out to the Dillon-Costantino Dental team in West Los Angeles, CA, to schedule a personalized consultation with Dr. Dillon, Dr. Costantino, Dr. Pomerantz, or Dr. Kemper. We look forward to receiving your call at (310) 475-0617.